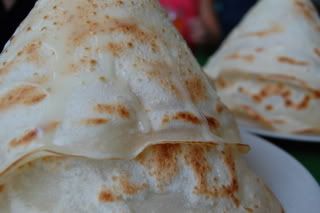 Roti tissue, anyone? And who needs cholesterol free Prata? LOL... we're coming for the cholesterol and calories!
The first bite... how was it Kristy?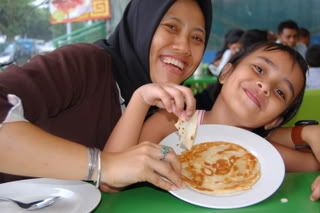 Sweet Nana and Aneesa, love them to bits!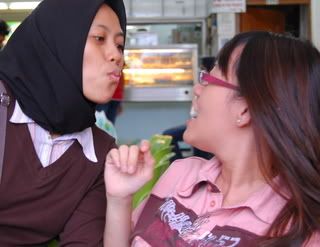 Ed's way of thanking Jenn for the "makan" session.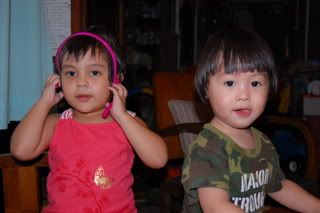 Back at Ed's... kids having fun. Just look at Anis!