Been so busy these few days with my family and friends. Enjoying them to the max! Some pictures. . .
Thank you Lia! U already know how I feel about this precious gift!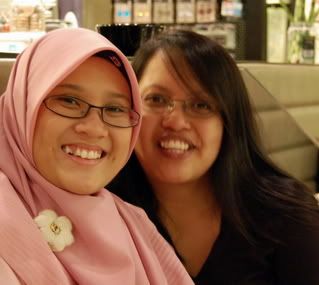 All these were at the Quickutz Make and Take May 2007 :) Then I had to rush to Tampines and to fetch my girls from their religious classes, then drove back to JB to be with my parents, sisters and cousin.