I want you to remember
moments like these. A day
full of fun and laughter for
our family.
I want you to keep these
memories in your hearts.
I want you to be able to look
back and smile, knowing we
will always be there for each
and everyone of you. . .
Just like we were there,
watching both of you enjoying
the wading pool in the hot
afternoon sun.
We will, trust us!
~Mommy~ June 5th 2007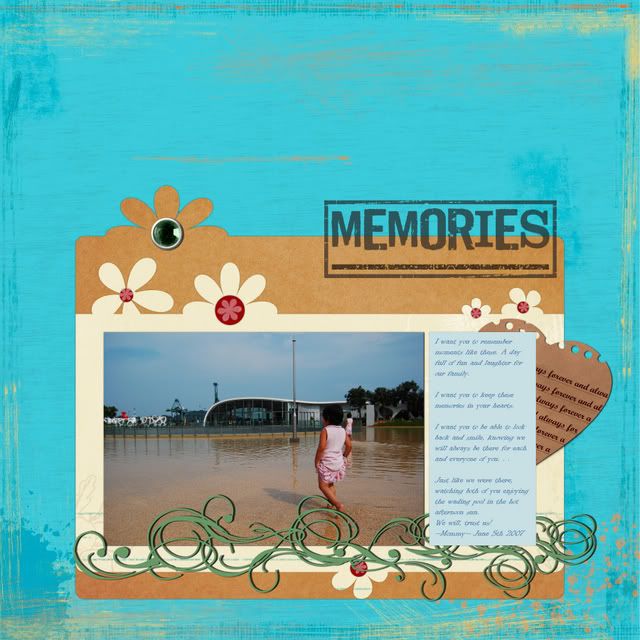 Credits
Template : Pattie Knox - Designer Digitals
Papers : TwoPeas April 07, March 07 kit, Kaye Winiecki.
Swirls : TwoPeas December 06 kit.
Kraft Tag : Lindsay Jane Designs.
Bling Brad : JanaM Designs.
Memories Stamp : Tara Sroka Designs.
Brushes - Seishido.Biz