*Edited to add : I did a random drawing and the Winner is Miriam Rodriguez! Congrats Miriam! Please email me, my dear. Email address on the side bar :) *who says the first to comment won't ever win, eh? LOL*
not a secret that I love Instagram. I spend my time there while waiting for my girls to finish classes, while waiting for the washing machine to finish a load, while waiting for my coffee to be ready, while waiting for that glob of glossy accent to dry - etc etc etc.
so when invitation for this ↓ came along from Jessy - of course I said yes! LOL. I love my Instagram buddies.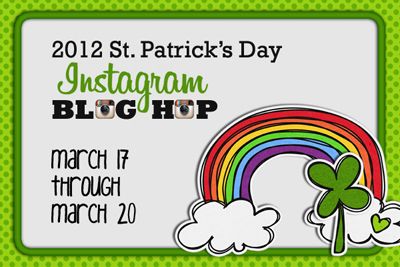 what to do? very simple. We're here for fun. If you're here first, just hop on to the blogs in my list below. If you come from elsewhere, *welcome! I'd love to have you here regularly!* you can still use the list below as your guide.

but before that, I have something something for you. Something something that I hope you'd like to have. Something something made by me. Something something that might be on sale sometime, but you'll have the chance to have that something something first, before it's available anywhere else.
Do you like what you see? If you'd like to have a chance to get your hands on them, just leave me a note here and check out my instagram feed if you like. I'll randomly draw a name at the end of the blog hop in a few days. As long as you're able to comment, you're in. *as per usual when I host any type of giveaways here*
Done commenting? Be on your way to these awesome ladies!
xoxo